PuzzleSolver has joined with Datability, an independent Australian data science initiative, to be able to provide industry-first inventory optimisation and reorder science to Pharmacies and other large inventory operations (hardware stores, warehouses, etc) nationwide.

Given our real world, pragmatic experience of retail Pharmacy, as well as our extensive knowledge of Point of Sale and databasing, we are best placed to deliver tangible workflow and financial benefits.

This could be huge for your business. Based on extensive modelling, we predict an average, easy, 1% savings per $1M turnover. With a full suite optimised inventory holding and reordering system, the average pharmacy, for example, could easily see a $100k boost in profits per annum.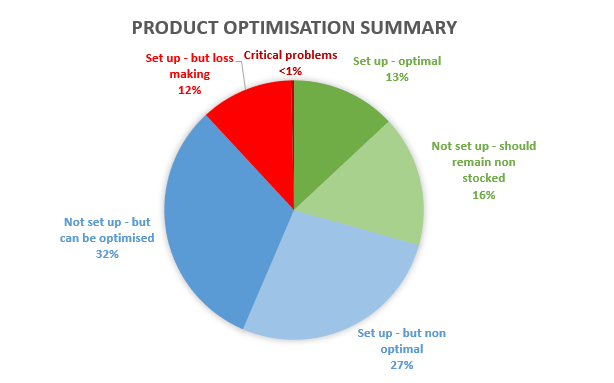 Here are some of the benefits our reporting and optimisation will give you.

1. Less out of stocks — increased sales, improved customer retention.

2. Improved and streamlined operation — get more out of your staff.

3. Optimised retail space — get the right products in the right locations in the store

4. Theoretical modelling of practice changes — test and model your inventory changes and see how they will affect you before putting them in place.

5. Easily identify loss-making products and other poor performance items — use this valuable shelf space for products which are actually going to make you money!

6. Database clean up — repair your database, cleaning up duplicate reorder codes (PDEs, SKUs), barcodes and products.