Yep, we've all been there. Customers lined up out the front despite the store not opening for another 5 minutes, your staff are still 15 mins away and stuck in traffic, the phone hasn't stopped for the last 10 minutes, aaaand of course, the bloody computer wont work.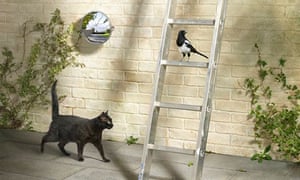 You'll be pleased to learn that it isn't the black cat you've been seeing in your backyard of late — and you can stop avoiding ladders. The neighbours have a new cat, Tiddles, and ladders are docile creatures, unless antagonized. In fact, it's simply that computers like to run updates during down time, and for most businesses, that means Saturday or Sunday afternoon! Additionally, many devices and software rely upon your network, and poorly optimised networks (which most are!) are the proverbial canary in the coalmine.
Windows has some wonderful features, amongst which is it's propensity to forget network passwords, to lose network paths and to reinstall printer drivers. Couple this with intelligent™ automatic™ technology™ which waits until the computer isn't in use before working on updates so as to *not interrupt* your work, and we've the recipe for a truly shitty morning.
INGREDIENTS
1 tbsp Forgetfulness
3/4 cup Carelessness
1 whole Initiative without Ability
Add Genius Programming to taste
1 pinch Automation
Sprinkle of Bugs
What can I do about it?
There are a number of common issues we see regularly, and many can be worked around.
Replace mapped drives with shortcuts to UNC pathways.
There are only a few good reasons why mapped drives should be used, and they're only slightly more convenient than a shortcut to a UNC pathway, with none of the reliability. They especially shouldn't be used for critical functions for your printers or software.

Set static IP's for your devices where possible, and specify a proper IP lease range for your network. This will remove the potential for DHCP issues, and will make software and peripherals which operate by IP more reliable (printers, scanners, security cameras, etc)

If you're a Telstra DOT or Telstra Business customer, and you have one of their wonderful DEVG2020 or V7610 devices, replace it. These devices are pure garbage and cause so many issues for so many customers. For the sake of a couple of hundred dollars you can greatly improve things for yourself.

Make sure all of your Ethernet cables are CAT 5E or above. Replace as necessary. Ethernet cables are generally stamped with their spec on the side.
We've been providing these optimizations (and a few in-house secrets, sorry!) for many years. They aren't expensive, only need to be done once, and can make a dramatic different to the integrity of your network. Give us a call to discuss this and any other regular frustrations with your set up!